Be Fair – helping the industry overcome its challenges
More and more companies within the built environment sector are looking to equality standards to help them demonstrate their commitment to addressing unfair practices and inequalities within the sector.
The Be Fair Accreditation Framework is an industry specific accreditation which provides a structure for employers to address fairness, inclusion and respect within their organisations.
The accreditation is awarded by CITB to achieving companies and will help them realise the business and commercial benefits of fully understanding, embracing and harnessing the diversity of the workforce, their customers and the diverse environment in which they operate and which they serve.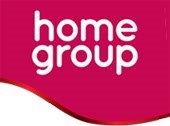 If your organisation has been shortlisted (ITT) for the new Home Group New Build programme please email be.fair@seethings.co.uk for more information on how your organisation can become accredited through the Be Fair Framework.
---
---

Click on the Be Fair logo to take the self-assessment diagnostic. Results will be emailed to you almost immediately. We will then help you complete a 'no-obligation' gap analysis, determine what you need to do and present you with a commercial proposal to continue the Be Fair journey culminating in assessment and accreditation.
Don't forget to choose SEE Things as your Be Fair provider as you're completing the diagnostic!
SEE Things is a licensed provider and assessor for the Framework
By undertaking the Be Fair journey you will also:
be able to address the confusion that surrounds equality, diversity and inclusion;
create a working environment which embraces the Fairness, Inclusion and Respect (FIR) ethos;
better understand what you need to do to improve your current practices;
ensure that you comply with all necessary equality legislation
align yourselves with and demonstrate you commitment to the principles of the public sector equality duty